When you want to reach out to someone that is grieving, you want to give them something special and thoughtful.
I have three unique sympathy gifts that make a difference to share with you. Flowers are a beautiful gesture and the conventional choice for expressing sympathy when someone has died. The presence of flowers at funerals is a practice which goes back thousands of years. Plants' role in burial rituals and the use of flowers is widely cited by historians, but it wasn't until the twentieth century that flowers became the gold standard of sympathy gifts.
This trend in funeral tradition was spurred on by the popularization of the 1914 hymn "In the Garden" by C. Austin Miles. When people have a hard time finding the words to say they use flowers. And different types of flowers express different sentiments. For instance, pink carnation symbolizes remembrance, white lily represents innocence, and gladiola signifies moral integrity. To those familiar with the symbolic differences, flowers are sure to be an appreciated display of love and support.
However, flowers as a sympathy gift have their disadvantages. An excess of flowers can be a burden to a family in grief. Transporting, caring for, and disposing flowers requires additional effort by the family or funeral home. In many cases, families travel for funerals and cannot take the flowers with them. And as growing concern in sustainability rises, more people are looking beyond floral arrangements for a meaningful gift.
So how can you express your sympathy with a gift that will last and continue to comfort after the funeral? Here are three unique sympathy gifts we recommend:
The Life Chest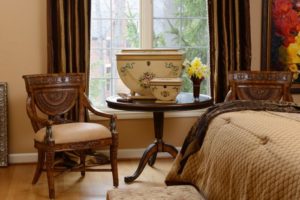 An heirloom keepsake chest to hold mementos and photos, The Life Chest is not an ordinary memory box. With over thirty styles to choose from and each velvet-lined and hand-painted, The Life Chest is a piece of furniture and a work of art. Fill with favorite keepsakes and photos of your loved one and then display at home. The Life Chest is an interactive time capsule to pass down generations.
Available at alwaysmemorial.com
Passed and Present: Keeping Memories of Loved Ones Alive
by Allison Gilbert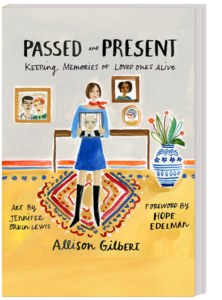 With more than eighty ideas on how to celebrate and honor the memory of your loved one, Passed and Present is a sweet and practical sympathy gift. From DIY keepsakes to how to host a memory bash, Passed and Present will inspire the reader to keep their loved one's memory alive with these helpful tips. Read it yourself and dog ear pages you think they'll enjoy!
Available at amazon.com
Ancestry.com Subscription
Perfect for the history buff, a subscription to ancestry.com will encourage the discovery of family heritage. As they build their family tree they'll feel more connected to their loved ones and may even discover and learn new things.
Available at ancestry.com
Many people feel uncomfortable bringing attention to a loved one who died for fear it may stir up feelings of sadness or loneliness. However, having these conversations is one of the best ways to grieve and heal from a loss. These gifts serve as excellent conversation starters and embrace the memory and impact their loved one's life had on others.
About Chelsea
Hi, I am Chelsea Hanson, author, grief support educator, and founder of With Sympathy Gifts and Keepsakes. I help people rebuild their lives after the death of the person they love while always keeping the spirit of the beloved close. To get help with your next step to heal after loss, contact me today or visit www.chelseahanson.com. Together, we will get you on the path to healing and feeling better.